EXPLORE
OPEN POSITIONS
Your future starts here.
The list of current job openings below is not exhaustive. Some direct hire roles or multiple openings for the same job title, for example, may not be included. For the full range of available opportunities, contact us at clearwater@frankcrumstaffing.com.
Armed Security Guard Tampa
Job Title

Armed Security Guard Tampa
Job ID

27370515
Begin Date

1/9/20
Duration
Location

Tampa, FL 33609
Other Location

Wesley Chapel, Lakeland
Description

FrankCrum Staffing has an opening in the Tampa area for a Armed Security Guard for a large company. The Armed Security Guard secures the premises and personnel by patrolling property; monitoring surveillance equipment; inspecting buildings, equipment, and access points; and permitting entry.

Essential Duties and Responsibilities:

Monitors and authorizes entrance and departure of employees, visitors, vendors and other persons, asking for appropriate documentation and/or authorization in order to stop suspicious people and guard against theft and maintaining security of premises
Warns persons of rule infractions or policy / procedure violations; apprehends or evicts violators from premises
Responds to alarms, calls of distress, or emergencies such as fire, injuries or presence of unauthorized persons by calling police, fire departments and/or local emergency response teams. Investigates and reports disturbances, hazards, and suspicious activities to local police for correction actions
Participates in routine safety equipment checks to ensure security equipment is functioning properly and is regularly maintained, following manufacturer's instructions; inspects and adjusts security systems, equipment and machinery as needed to ensure operational use and detect evidence of tampering; troubleshoots malfunctions, calling for repairs as needed; evaluates new equipment and techniques
Maintains company's stability and reputation by complying with local, state and federal laws and regulations
Ensures reports, records and other documentation is accurate, complete, timely and in accordance with established policies and procedures.
Officers will carry/maintain firearm in a professional, yet non-threatening manner. Firearm shall be carried on the officer's dominant hip, no cross-draw holster allowed
Security must have DOA level two retention security holster.
Perform other duties as assigned.

Minimum Requirements:

Minimum Education: High School Diploma/GED.
Must be a minimum of 21 years of age and have a current, valid State of Florida driver license
Must be able to successfully pass a comprehensive drug screen and level 2 background check
Must be able to push, pull, move, and/or lift a minimum of 25 pounds to a minimum height of 5 feet and be able to push, pull, move, and/or carry such weight a minimum distance of 50 feet, with or without mechanical assistance
Must be and remain compliant with local, state, and federal laws, statutes, and regulations; particularly those related to working in the cannabis industry.

Preferred Qualifications:

Previous experience working as a licensed armed Security Guard/Officer in the State of Florida.
Previous experience working in retail and customer service environment, accurate use of computer-based point of sale software systems.
Able to understand and follow written/oral instructions.
Able to communicate in conversational English in order to work effectively with customers and team members, operate electronic equipment (computer, laptop), comprehend safety procedures, and utilize telecommunication devices.
Proficiency with Microsoft Excel.
Proven ability to analyze data and draw appropriate conclusions to inform policies and procedures.
Excellent communication, customer service, and organizational skills.
Ability to work both independently and in a team environment.
Ability to respectfully and politely interact with customers and team members.

Additional Requirements:

Security Guards shall receive semiannual training related to their position which may be after hours or weekends. The training will be facilitated by instructors at no cost to the Guard.
Must own a 9mm, 40Cal. or 45Cal. handgun in one of the following models; Glock, Sig Sauer, Smith & Wesson, Ruger, Springfield, or H&K firearms only.
Must have three 03 magazines and magazine carrier.
Must wear your handgun in a level two retention holster (minimum) designed for your handgun on your dominant hip.
Must wear holster, magazine carrier and handcuff case on an approved 2 ¼ inch nylon or leather utility belt.
No other equipment can be carried without prior approval.
Security Guards are allowed to wear Body armor under their Company shirt if desired. Company shall provide a polo shirt, however, the company will not provide any other equipment for the security Guard.
Must be able to move intermittently throughout the workday.
Must be able to see and hear or use prosthetics that will enable these senses to function adequately to ensure requirements of this position can be fully met.
Must function independently, and have flexibility, personal integrity, and the ability to work effectively with residents, personnel, and support agencies.
Must be able to relate to and work with ill, disabled, elderly, emotionally upset, and at times hostile people in the facility.

Work Schedule: Monday – Friday, retail availability from 6:00am - 9:00pm, and weekends as necessary.

Must possess and maintain a valid State of Florida Department of Agriculture class D and G license. Must obtain a CPR/First Aid/AED certification within 45 days of employment date.

Special Instructions to Applicants: The schedule for this position is subject to change with notice. This position is subject to after-hours and/or weekend shifts based on seasonal demands.

**Resumes are best viewed and optimized for system upload in a standard Word format**

FrankCrum is an equal opportunity employer prohibiting discrimination on the basis of race, color, sex, age, religion, national origin, disability, marital status and any other characteristic protected by local, state or federal law.
Option 1: Create a New Profile
DIDN'T FIND THE RIGHT
POSITION TODAY?
Provide your contact information and we'll alert you when we have a better match.
WHY WORK WITH

FRANKCRUM STAFFING?

Searching for a job can be stressful and time-consuming, but we aim to ease your worries. FrankCrum Staffing has the resources, expertise, and relationships to help you find great opportunities.

Most importantly, we value you as an individual with unique needs and goals. You can expect our staffing pros to treat you with respect and provide you with caring guidance along the way.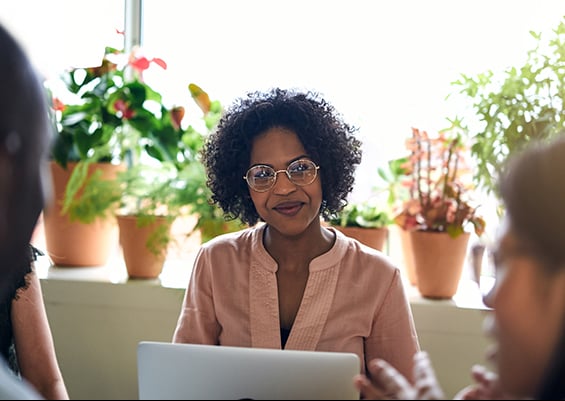 EMPLOYEE

BENEFITS
When you work in a contract or contract-to-hire (also known as temp or temp-to-hire) position with us, you'll have access to a broad range of employee benefits.
Get Paid Your Way: Direct deposit into a bank account or onto a prepaid pay card
Perks: Credit Union, Entertainment Discounts, Discounted Auto & Home Insurance
Voluntary Benefits: Dental, Vision, Critical Illness, Accident, Hospital Indemnity, Short and Long-Term Disability, Pet Insurance, 401(k) Savings Plan with employer-paid match, and more
LET'S GET TO



KNOW EACH OTHER
If you'd like to chat with one of our dedicated staffing pros, give us a call or stop by a local branch office.
LOOKING FOR A CAREER
IN STAFFING?
We are always seeking talented recruiters, business developers, and administrative staff for our branch locations.