EXPLORE
OPEN POSITIONS
Your future starts here.
The list of current job openings below is not exhaustive. Some direct hire roles or multiple openings for the same job title, for example, may not be included. For the full range of available opportunities, contact us at clearwater@frankcrumstaffing.com.
General Maintenance Tech
Job Title

General Maintenance Tech
Job ID

27371116
Begin Date

1/10/20
Duration
Location

TAMPA, FL 33612
Other Location
Description

FrankCrum Staffing has an opening for a General Maintenance Tech for a Client in the Tampa area. This position offers a variety of duties.

Essential Duties and Responsibilities:

Cleaning grounds of paper and debris using pick-up stick, rake or other appropriate tools.
Performing a wide variety of seasonal tasks such as, blowing, raking and bagging leaves, removing dead limbs and vegetation, and weeding flower beds, as needed.
Cleaning buildings to include sweeping, dusting, mopping, emptying trash containers, vacuuming and related tasks to keep space clean and neat.
Setting up rooms for events and taking down set up after events are over.
Observing conditions and report any unusual conditions, such as the presence of strangers, disagreements among residents, or other situations.
Inspecting hallways and common places, eliminating obstacles to free passage and assure that there is adequate lighting.
Pressure-washing the outside of buildings and walks.
Installing of building fixtures such as, cabinets, walls, partitions, smoke detectors, light bulbs, ceilings and floors.
Assisting with minor electrical maintenance such as replacement of wall sockets and switches, lights, and fans.
Assisting with routine plumbing work such as unstopping commodes and garbage disposals, repairing and replacing faucets, commodes, sinks and bath accessories.
Receiving and reviewing written materials such as work orders.
Regularly conducting inventory of equipment, tools, parts, and supply of materials.
Participates in general maintenance duties and responds to all service requests within given areas of responsibility
Works in support of the whole Facilities Team in their duties and responsibilities; excelling in customer service, communication, and quality of service.
Performs electrical repairs including but not limited to bulb and ballast replacement, fixtures, sockets, outlets, and GFCIs. 
Cleans and maintains equipment and tools routinely and as directed by their Supervisor. Maintains, cleans, and organizes storage and Maintenance Shop daily. 
Monitors and maintains entrance ways, walkways, common areas, and hallways to ensure they are clean, clear, and safe.
Maintenance, repair, and replacement of entry-door, lock, and key systems.
Ensures proper safety procedures are followed and Personal Protective Equipment is used.
Takes part in regular inspections of the buildings and systems as required by their Supervisor.
Other duties as assigned.
Trash removal from properties
Help senior maintenance staff when needed
Lawn Equipment maintenance (gas, oil chains, spark plugs, oil changes)
Landscape cleanup, tree trimming, mulching, weeding
Maintain lawn equipment (gas, oil, chains, weed eater string)
Help senior maintenance staff when needed

Work hours are M-F 8am to 3pm

Physical Requirements

Must be able to lift and carry 50lbs

Must be able to work a minimum of 6 hours in exposed weather conditions (heat, rain)

Must be able to lift, bend, crawl, push, pull and carry without restriction

**Resumes are best viewed and optimized for system upload in a standard Word format**

FrankCrum is an equal opportunity employer prohibiting discrimination on the basis of race, color, sex, age, religion, national origin, disability, marital status and any other characteristic protected by local, state or federal law.
Option 1: Create a New Profile
DIDN'T FIND THE RIGHT
POSITION TODAY?
Provide your contact information and we'll alert you when we have a better match.
WHY WORK WITH

FRANKCRUM STAFFING?

Searching for a job can be stressful and time-consuming, but we aim to ease your worries. FrankCrum Staffing has the resources, expertise, and relationships to help you find great opportunities.

Most importantly, we value you as an individual with unique needs and goals. You can expect our staffing pros to treat you with respect and provide you with caring guidance along the way.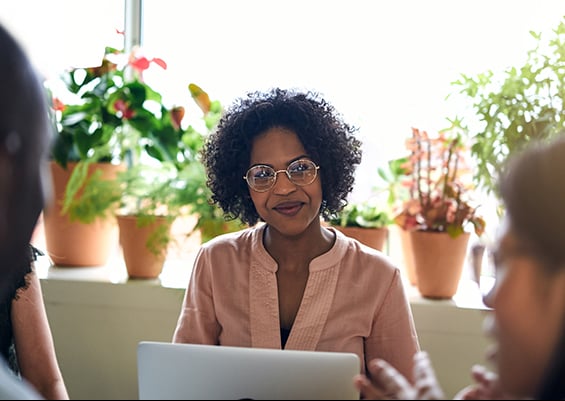 EMPLOYEE

BENEFITS
When you work in a contract or contract-to-hire (also known as temp or temp-to-hire) position with us, you'll have access to a broad range of employee benefits.
Get Paid Your Way: Direct deposit into a bank account or onto a prepaid pay card
Perks: Credit Union, Entertainment Discounts, Discounted Auto & Home Insurance
Voluntary Benefits: Dental, Vision, Critical Illness, Accident, Hospital Indemnity, Short and Long-Term Disability, Pet Insurance, 401(k) Savings Plan with employer-paid match, and more
LET'S GET TO



KNOW EACH OTHER
If you'd like to chat with one of our dedicated staffing pros, give us a call or stop by a local branch office.
LOOKING FOR A CAREER
IN STAFFING?
We are always seeking talented recruiters, business developers, and administrative staff for our branch locations.