EXPLORE
OPEN POSITIONS
Your future starts here.
The list of current job openings below is not exhaustive. Some direct hire roles or multiple openings for the same job title, for example, may not be included. For the full range of available opportunities, contact us at clearwater@frankcrumstaffing.com.
Project Manager
Job Title

Project Manager
Job ID

27373077
Begin Date

2/19/20
Duration
Location

Odessa, FL 33556
Other Location
Description

FrankCrum Staffing has an opening in the Odessa area for a Project Manager. This position establishes and coordinates project communications between the Company's operations and its customers. Internal, the Project Manager must lead the project to completion within predetermined schedules.

The Project Manager also serves as the customer's advocate within the company to manage projects through their various activities of Engineering, Manufacturing while monitoring predetermined progress milestone dates. The Project Manager must proactively update customers on the status of their projects and organize meetings to review schedules and coordinate with various stakeholders.

Essential Duties and Responsibilities:

Liaise with the internal Engineers, Parts Procurement, Assemblers and Management to ensure projects are moving forward at a pace to meet agreed deadlines
Coordinate incoming and outgoing project related information.
Coordinate incoming and outgoing packaging materials, sample products, and third party equipment.
Initiate and conduct both project "kick-off" meetings and project progress meetings.
Create concise project timelines and reports.
Motivate all internal stakeholders to adhere to project milestone dates.
Ensure customer communications are active and up to date.
Coordinate assigned projects with other internal projects and activities.
In the event of delays or roadblocks beyond the scope of the Project Manager, senior management needs to be apprised of the situation and possible solutions.

Qualifications:

BS in Mechanical Engineering, Electrical Engineering, or equivalent experience
Strong verbal and written communications skills of technical content. Communicate in large group settings.
The ability to manage and motivate employees who do not necessarily report directly to the Project Manager.
Ability to visualize and clarify customer expectations to ensure project deliverables are in alignment with contractual project scope.
Technical familiarity with industrial automation machinery.
Well organized with excellent Project Management Skills.
Knowledge of FDA regulations on cGMP and their application in machine design.
Ability to handle simultaneous tasks in a fast paced collaborative team environment.
Have strong knowledge base of fabrication methods and processes such as milling, turning, sheet mteal fabrication, welding, plating and coatings etc.
Proficiency in the metric system of measurement.
Computer literate with 2D & 3D CAD application software.
Computer literate MS Office Suite (Word, Excel, Outlook, Project etc.).
Focused approach to details and accuracy of work, able to work under tight project deliverable schedules, etc.
Be innovative, resourceful and disciplined when troubleshooting and resolving technical challenges.
May require weekend and or evening work. May require 1-3 day out of office travel, 1-6 times per year.

**Resumes are best viewed and optimized for system upload in a standard Word format**

FrankCrum is an equal opportunity employer prohibiting discrimination on the basis of race, color, sex, age, religion, national origin, disability, marital status and any other characteristic protected by local, state or federal law.
Option 1: Create a New Profile
DIDN'T FIND THE RIGHT
POSITION TODAY?
Provide your contact information and we'll alert you when we have a better match.
WHY WORK WITH

FRANKCRUM STAFFING?

Searching for a job can be stressful and time-consuming, but we aim to ease your worries. FrankCrum Staffing has the resources, expertise, and relationships to help you find great opportunities.

Most importantly, we value you as an individual with unique needs and goals. You can expect our staffing pros to treat you with respect and provide you with caring guidance along the way.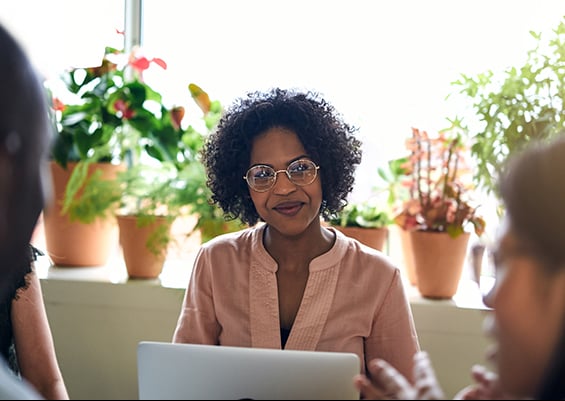 EMPLOYEE

BENEFITS
When you work in a contract or contract-to-hire (also known as temp or temp-to-hire) position with us, you'll have access to a broad range of employee benefits.
Get Paid Your Way: Direct deposit into a bank account or onto a prepaid pay card
Perks: Credit Union, Entertainment Discounts, Discounted Auto & Home Insurance
Voluntary Benefits: Dental, Vision, Critical Illness, Accident, Hospital Indemnity, Short and Long-Term Disability, Pet Insurance, 401(k) Savings Plan with employer-paid match, and more
LET'S GET TO



KNOW EACH OTHER
If you'd like to chat with one of our dedicated staffing pros, give us a call or stop by a local branch office.
LOOKING FOR A CAREER
IN STAFFING?
We are always seeking talented recruiters, business developers, and administrative staff for our branch locations.