EXPLORE
OPEN POSITIONS
Your future starts here.
The list of current job openings below is not exhaustive. Some direct hire roles or multiple openings for the same job title, for example, may not be included. For the full range of available opportunities, contact us at clearwater@frankcrumstaffing.com.
IT Security Administrator II
Job Title

IT Security Administrator II
Job ID

27376033
Begin Date

2/4/20
Duration
Location

Tampa, FL 33602
Other Location

Tampa. FL
Description

FrankCrum Staffing has an opening for an IT Security Administrator II level position in the San Antonio area. The IT Security Administrator II is responsible for a broad range of tasks, including the day-to-day administration of information security tools and devices, advanced support for systems and applications, handling of Move/Add/Change/Delete requests and primary liaisons for vendor support on behalf of the customer.

This position is a technical role, requiring a high level of hands-on experience, including a thorough understanding of all aspects of computer, network, and application security. The right candidate must possess proven experience implementing and maintaining a variety of technologies such as:

Routers/Switches (e.g. Cisco)
Firewalls (e.g. Cisco, Juniper, CheckPoint, Palo Alto, Fortinet)
Host/Network Intrusion Prevention Systems (e.g. Cisco, McAfee, Palo Alto)
Security Information and Event Management appliances (e.g. McAfee ESM, Qradar)
Load Balancers (e.g. F5)

Essential Duties and Responsibilities:

Collaborate with internal departments
Maintain health and performance of security solutions
Collaborate with customers' IT and security departments. Collaborate with vendor support for security solutions
Creating security policies/templates on security solutions; performing configuration changes
Troubleshooting customer issues
Performing security assessments and vulnerability scans
Supporting and acting as a member of an incident response team. Creating alerts within solutions to trigger operational events or actions
Creating alerts within monitoring solutions to trigger health and performance alerts. Creating monthly security reports for customers
Creating and maintaining dashboards for monitoring solutions. Delivering security awareness training
Reviewing Audit Logs
Participating in business continuity planning and testing
Able to perform other duties as assigned

Education and Work Experience Requirements:

Bachelor's degree in computer science or related field; or equivalent experience
2+ years of experience in a Security Administration, preferably working within an MSSP
5+ years of experience in Information Technology role
Professional certifications such as CompTIA Security+, Network+, Security+ SANS/GIAC (GSEC) a plus. Strong knowledge of policies, procedures, audits, and risk management
Must have proven experience implementing, maintaining and writing policies within technologies such as firewalls, SIEMs, Load Balancers, and HIPS/NIPS
Operating systems knowledge and systems administration skills for various versions of UNIX, LINUX, and Windows and Windows Server
Access Control Concepts, Methodologies, and Techniques.
Experience in the evaluation of new technology and security threats as they arise. Familiarity with information security best practices
Access Control Concepts, Methodologies, and Techniques
Experience with analyzing security attacks and exploits
Basic understanding of programming concepts and code
Experience in information security, ideally in multi-platform environments preferred
Demonstrated documentation skills including creation of project metric reports and the creation of communication plans and change control documents

Knowledge, Skills and Characteristics Required:

McAfee ePolicy Orchestrator experience for this role is HIGH PRIORITY
High level of interest in security and the need for the Confidentiality, Integrity and Availability of information and information systems to be maintained
High level of integrity, judgment, and situational awareness.
Excellent Analytical skills
Excellent communications, presentation, and listening skills
Excellent organizational and time-management skills and the ability to multi-task and prioritize
Flexibility and adaptability to change
Excellent customer service skills
4/10hr shifts; 24/7 x 365 position – 3 shifts – must be open to working any shift

**Resumes are best viewed and optimized for system upload in a standard Word format**

FrankCrum is an equal opportunity employer prohibiting discrimination on the basis of race, color, sex, age, religion, national origin, disability, marital status and any other characteristic protected by local, state or federal law.
Option 1: Create a New Profile
DIDN'T FIND THE RIGHT
POSITION TODAY?
Provide your contact information and we'll alert you when we have a better match.
WHY WORK WITH

FRANKCRUM STAFFING?

Searching for a job can be stressful and time-consuming, but we aim to ease your worries. FrankCrum Staffing has the resources, expertise, and relationships to help you find great opportunities.

Most importantly, we value you as an individual with unique needs and goals. You can expect our staffing pros to treat you with respect and provide you with caring guidance along the way.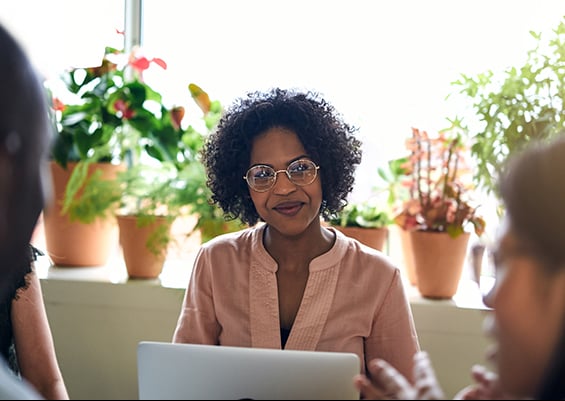 EMPLOYEE

BENEFITS
When you work in a contract or contract-to-hire (also known as temp or temp-to-hire) position with us, you'll have access to a broad range of employee benefits.
Get Paid Your Way: Direct deposit into a bank account or onto a prepaid pay card
Perks: Credit Union, Entertainment Discounts, Discounted Auto & Home Insurance
Voluntary Benefits: Dental, Vision, Critical Illness, Accident, Hospital Indemnity, Short and Long-Term Disability, Pet Insurance, 401(k) Savings Plan with employer-paid match, and more
LET'S GET TO



KNOW EACH OTHER
If you'd like to chat with one of our dedicated staffing pros, give us a call or stop by a local branch office.
LOOKING FOR A CAREER
IN STAFFING?
We are always seeking talented recruiters, business developers, and administrative staff for our branch locations.