EXPLORE
OPEN POSITIONS
Your future starts here.
The list of current job openings below is not exhaustive. Some direct hire roles or multiple openings for the same job title, for example, may not be included. For the full range of available opportunities, contact us at clearwater@frankcrumstaffing.com.
Commercial Construction Loan Administrator
Job Title

Commercial Construction Loan Administrator
Job ID

27393131
Begin Date

5/14/20
Duration
Location

Ft. Lauderdale, FL 33309
Other Location

2101 W. Commercial Blvd
Description

FrankCrum Staffing is seeking a Sr. Commercial Construction Loan Administrator - CRE (Commercial Real Estate) for our Banking client in the Fort Lauderdale area. This position is responsible for loan administration duties of all loans during the lifecycle of an assigned loan portfolio. This position is responsible for performing hands-on commercial construction loan administration from start to finish.

During the construction lifecycle of an assigned loan portfolio, the CRE Construction Loan Administrator is responsible for all loan administration duties for each loan. The CRE Construction Loan Admin is the primary point of contact for borrowers, lenders, and third-party vendors, to resolve construction loan-related questions and other issues.

ESSENTIAL DUTIES AND RESPONSIBILITIES
1. Obtain, coordinate, review, and track all documentation from the borrower and third party vendors. This includes front-end project analyses, inspections, draw request processing, budget oversight, monthly loan payments and contractual required documentation.
2. Regularly review, analyze, and process draw requests, budget reallocations, review progress inspection reports, and coordinate funding with internal departments.
3. Assemble and maintain construction loan documentation and files, collaborating with CRE Construction Specialists to ensure compliance with institutional and regulatory policies and procedures.
4. Monitor loan payments, tax payments, insurance policies, vendor invoices, and lien process to ensure proper and timely payment.
5. Review commitment letters, underwriting files, escrow analysis, closing statements, loan agreements, and pre and post-closing documents for accuracy.
6. Identify critical risks through careful analysis of submitted documentation through construction completion.
7. Prepare and distribute appropriate funds control and disbursement packages from vendor's accords to applicable interdepartmental procedures.
8. Facilitate requests from loan officers, vendors, and project participants regarding status and schedule of all processes and site visits.
9. Responsible for all project file maintenance, including loan documentation management, imaging, and reporting.
10. Utilize reports to monitor and update project status in bank systems.
11. Serve as mentor and back-up for junior CRE Construction Loan Administrators.
12. Participate in department wide events, projects, and initiatives as assigned.
13. Provide exception approvals to junior CRE Construction Loan Administrator based on project request including legal requirements and risk tolerance.
14. Complete required BSA/AML training and other compliance training as assigned; performed as needed.

ADDITIONAL INFORMATION

Required Education and Experience:

2+ years of proven commercial real estate construction loan administration experience
Basic understanding of financial institution products and services
Knowledge of general banking operations to include an understanding of the loan function
Knowledge of current state and federal loan documentation regulations
Excellent time management skills and the ability to organize and manage multiple priorities
Strong analytical, organizational, and verbal and written communication skills

Preferred Education and Experience:

5+ combined years of proven commercial real estate loan closing, asset management, loan administration and/or underwriting experience

FrankCrum Staffing is an equal opportunity employer prohibiting discrimination on the basis of race, color, sex, age, religion, national origin, disability, marital status and any other characteristic protected by local, state or federal law.
Option 1: Create a New Profile
DIDN'T FIND THE RIGHT
POSITION TODAY?
Provide your contact information and we'll alert you when we have a better match.
WHY WORK WITH

FRANKCRUM STAFFING?

Searching for a job can be stressful and time-consuming, but we aim to ease your worries. FrankCrum Staffing has the resources, expertise, and relationships to help you find great opportunities.

Most importantly, we value you as an individual with unique needs and goals. You can expect our staffing pros to treat you with respect and provide you with caring guidance along the way.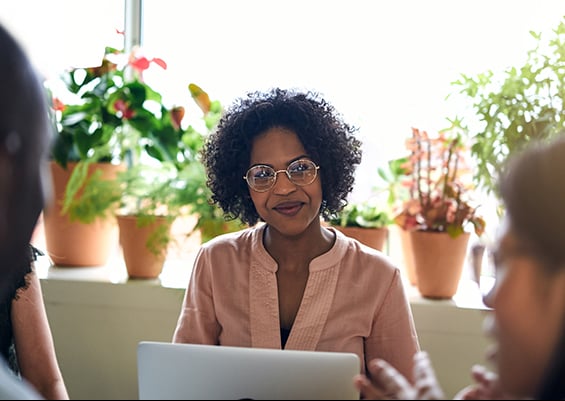 EMPLOYEE

BENEFITS
When you work in a contract or contract-to-hire (also known as temp or temp-to-hire) position with us, you'll have access to a broad range of employee benefits.
Get Paid Your Way: Direct deposit into a bank account or onto a prepaid pay card
Perks: Credit Union, Entertainment Discounts, Discounted Auto & Home Insurance
Voluntary Benefits: Dental, Vision, Critical Illness, Accident, Hospital Indemnity, Short and Long-Term Disability, Pet Insurance, 401(k) Savings Plan with employer-paid match, and more
LET'S GET TO



KNOW EACH OTHER
If you'd like to chat with one of our dedicated staffing pros, give us a call or stop by a local branch office.
LOOKING FOR A CAREER
IN STAFFING?
We are always seeking talented recruiters, business developers, and administrative staff for our branch locations.