EXPLORE
OPEN POSITIONS
Your future starts here.
The list of current job openings below is not exhaustive. Some direct hire roles or multiple openings for the same job title, for example, may not be included. For the full range of available opportunities, contact us at clearwater@frankcrumstaffing.com.
Landscaping and Grounds Maintenance
Job Title

Landscaping and Grounds Maintenance
Job ID

27425794
Begin Date

11/30/20
Duration
Location

St. Pete Beach, FL 33706
Other Location

6800 Sunset Way
Description

FrankCrum Staffing has a full-time opening for a Grounds Maintenance individual in the St. Petersburg area. This position is part of a two-person team responsible for maintaining a 112-unit condo community ensuring a clean, safe, and well-maintained property for the use of the owners, renters, and their guests.

Primary Duties:

Focus on the appearance of the property – clean, safe, trimmed, picked-up, and attractive.
Maintain all landscape beds (weeding, replacing mulch or shell, identify any plants to be replaced). Trim landscaping as needed.
Maintain equipment and the sprinkler system in good working order.
On a daily basis, walk the property and common areas to clean and identify any issues (decks and furniture, BBQ grills, shuffleboard courts, empty trash, walkways).
Monitor cleanliness of laundry room, office, and hallways. Work with 3rd party contractor and supplement between scheduled cleanings.
Complete work orders and perform basic maintenance tasks as assigned by the Property Manager.
Keep the maintenance and storage area neat and organized.
Contact and Interface with 3rd party maintenance/repair organizations as needed for the common areas (examples are lawn mowing company, pressure washers, tree trimmers/landscapers, pest control, shuffleboard re-surface contractors, cleaning company).

Minimum Qualifications and Requirements:

Strong work ethic – both as a team member and independently. Backup team members as needed. Be reliable and maintain proper attendance. Able to take direction.
High school diploma or GED.
A valid driver's license and reliable transportation.
Ability to take initiative, work independently and demonstrate good problem-solving skills to manage and follow through on work priorities.
Be able to lift and move 50 pounds, climb an extension ladder, climb stairs, get on flat roofs, and walk the property throughout the day in all weather conditions.
Professional demeanor and respectful when speaking with residents, team members and third-party vendors.
Ability to work Saturday and overtime as needed.
Background and drug screening is required.

Benefits:

This position is eligible for a $200 at 90 days and an additional $200 at 180 days.
Employer paid Health Insurance.
Paid Time Off (15 days including vacation, sick time and holidays).
All required tools are provided.
Company shirts will be provided.

**Resumes are best viewed and optimized for system upload in a standard Word format**

FrankCrum is an equal opportunity employer prohibiting discrimination on the basis of race, color, sex, age, religion, national origin, disability, marital status and any other characteristic protected by local, state or federal law.
Option 1: Create a New Profile
DIDN'T FIND THE RIGHT
POSITION TODAY?
Provide your contact information and we'll alert you when we have a better match.
WHY WORK WITH

FRANKCRUM STAFFING?

Searching for a job can be stressful and time-consuming, but we aim to ease your worries. FrankCrum Staffing has the resources, expertise, and relationships to help you find great opportunities.

Most importantly, we value you as an individual with unique needs and goals. You can expect our staffing pros to treat you with respect and provide you with caring guidance along the way.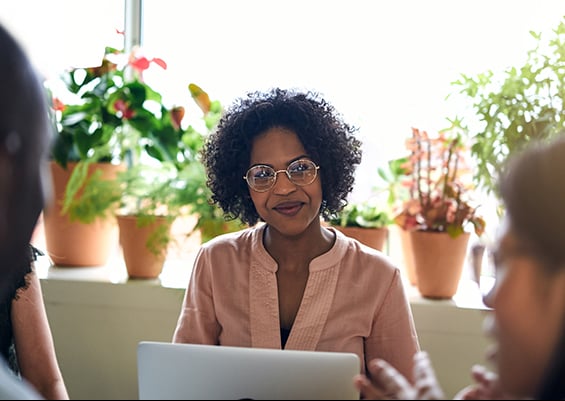 EMPLOYEE

BENEFITS
When you work in a contract or contract-to-hire (also known as temp or temp-to-hire) position with us, you'll have access to a broad range of employee benefits.
Get Paid Your Way: Direct deposit into a bank account or onto a prepaid pay card
Perks: Credit Union, Entertainment Discounts, Discounted Auto & Home Insurance
Voluntary Benefits: Dental, Vision, Critical Illness, Accident, Hospital Indemnity, Short and Long-Term Disability, Pet Insurance, 401(k) Savings Plan with employer-paid match, and more
LET'S GET TO



KNOW EACH OTHER
If you'd like to chat with one of our dedicated staffing pros, give us a call or stop by a local branch office.
LOOKING FOR A CAREER
IN STAFFING?
We are always seeking talented recruiters, business developers, and administrative staff for our branch locations.