EXPLORE
OPEN POSITIONS
Your future starts here.
The list of current job openings below is not exhaustive. Some direct hire roles or multiple openings for the same job title, for example, may not be included. For the full range of available opportunities, contact us at clearwater@frankcrumstaffing.com.
Shipping/Receiving Clerk
Job Title

Shipping/Receiving Clerk
Job ID

27489874
Begin Date

3/17/21
Duration
Location

Delavan, WI 53115
Other Location
Description

FrankCrum Staffing is recruiting for Warehouse Workers in Delavan, WI. We are in needing multiple shipping/receiving clerks, material handlers and assembler for a major client in the area. We staff for all shifts and all positions are temp to perm. The position starts at $17/hour.

Prepare the product for shipment to assure correct material is shipped to conform to customer requirements and company standards. Prepare shipping papers and bills of lading and arrange shipments to assure the most effective utilization of carriers. Perform various material handling duties to assure effective movement, packaging and storage of production materials. Maintain accurate inventory records and perform inventory transactions via CRT.

PRINCIPLE DUTIES AND RESPONSIBILITIES (ESSENTIAL FUNCTIONS)

Work from pick lists, material requisitions, and customer orders, and pull parts from stock for use in manufacturing and shipping.
Verify, package, and prepare materials for shipment.
Move, store, and control inventory to and from stockroom and manufacturing to assure proper storage and inventory control.
Prepare labels, tags, instructions and bills of lading to assure material shipped reaches the correct destinations.
Maintain accurate inventory records via CRT.
Perform cycle counts as requested.
Communicate with inventory management to point out and help resolve inventory discrepancies.
Perform other material handling tasks as required.



SKILLS


Ability to read, write and process all instructions.
Ability to verbally communicate effectively with others.
Ability to operate material-handling equipment (such as forklifts, scissor lifts, etc.)
Ability to understand and use basic math skills in addition, subtraction, division and multiplication.
Ability to work accurately with basic keyboard and monitor interfaced with the mainframe computer to enter work order data as required.

FrankCrum is an equal opportunity employer prohibiting discrimination on the basis of race, color, sex, age, religion, national origin, disability, marital status and any other characteristic protected by local, state or federal law.
Option 1: Create a New Profile
DIDN'T FIND THE RIGHT
POSITION TODAY?
Provide your contact information and we'll alert you when we have a better match.
WHY WORK WITH

FRANKCRUM STAFFING?

Searching for a job can be stressful and time-consuming, but we aim to ease your worries. FrankCrum Staffing has the resources, expertise, and relationships to help you find great opportunities.

Most importantly, we value you as an individual with unique needs and goals. You can expect our staffing pros to treat you with respect and provide you with caring guidance along the way.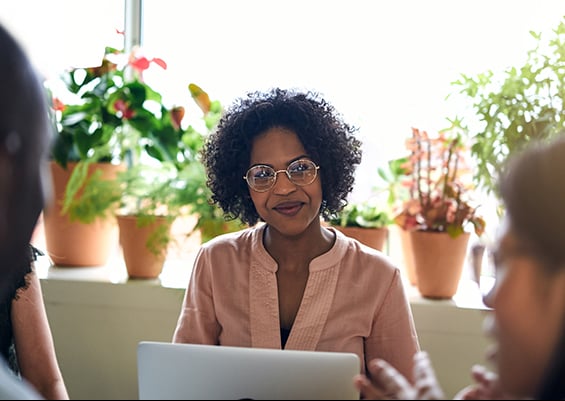 EMPLOYEE

BENEFITS
When you work in a contract or contract-to-hire (also known as temp or temp-to-hire) position with us, you'll have access to a broad range of employee benefits.
Get Paid Your Way: Direct deposit into a bank account or onto a prepaid pay card
Perks: Credit Union, Entertainment Discounts, Discounted Auto & Home Insurance
Voluntary Benefits: Dental, Vision, Critical Illness, Accident, Hospital Indemnity, Short and Long-Term Disability, Pet Insurance, 401(k) Savings Plan with employer-paid match, and more
LET'S GET TO



KNOW EACH OTHER
If you'd like to chat with one of our dedicated staffing pros, give us a call or stop by a local branch office.
LOOKING FOR A CAREER
IN STAFFING?
We are always seeking talented recruiters, business developers, and administrative staff for our branch locations.