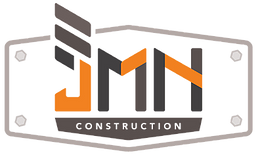 Bridge Laborer
Job Title

Bridge Laborer
Job ID

27620027
Location

Valley, NE 68064
Other Location

Omaha
Description




JOB PURPOSE

JMN Construction is a small, family owned business, making a big impact since 2003. Specializing in new bridge construction, repair and maintenance of existing bridges and other structural concrete, we are committed to excellence. Our crew members are passionate about construction and are eager to serve our community with the highest standards of construction.

As a JMN Bridge Laborer, you will be working with a strong crew of hardworking individuals. You will be working outdoors in a team environment that is hands-on and enjoy an active lifestyle. You will be offered versatility and the opportunity to make in impact in several different areas.


ROLE OBJECTIVES

Load and transport materials and equipment used for bridge projects
Pour and finish concrete to repair or construct concrete footings, slabs, walls, columns, bridge decks and bent caps
Perform jack hammering, chipping hammer, digging with hand tools, setting forms, placing and tying rebar
Provide flagging and direction to Crane Operators and perform rigging.
Demonstrate best safety practices while working at heights, moving road materials/barricades, lifting various objects up to 75lbs, and working in all-weather elements.

PREFERRED QUALIFICATIONS

​Candidates are required to have their own hammer, tape measure, pliers to cut and tie wire.
Experience in new bridge construction, sheet piling and pile driving is preferred.

WHY JMN CONSTRUCTION?

We provide employees with stability and growth opportunities, keeping them busy year round. Our team enjoys a competitive salary with benefits, as well as most nights and weeks spent at home. We have deep family roots and organizational values that make JMN a great place to work and start a long and rewarding career. For more information, contact us at melyssabierman@enovaadvantage.com or 402-290-6018

Company Benefits:

Health Insurance
Paid Time Off
Paid Holidays
Retirement Plan


Enova is an equal opportunity employer and affords equal opportunity to all applicants for all positions. Enova Group, LLC.. shall abide by the requirements of 41 CFR §§ 60-1.4(a), 60-300.5(a) and 60-741.5(a). These regulations prohibit discrimination against qualified individuals based on their status as protected veterans or individuals with disabilities, and prohibit discrimination against all individuals based on their race, color, religion, sex, or national origin. Moreover, these regulations require that covered prime contractors and subcontractors take affirmative action to employ and advance in employment individuals without regard to race, color, religion, sex, national origin, protected veteran status or disability.
Option 2: Create a New Profile