EXPLORE
OPEN POSITIONS
Your future starts here.
The list of current job openings below is not exhaustive. Some direct hire roles or multiple openings for the same job title, for example, may not be included. For the full range of available opportunities, contact us at clearwater@frankcrumstaffing.com.
Production Planner
Job Title

Production Planner
Job ID

27623555
Begin Date

9/19/21
Duration
Location

Odessa, FL 33557
Other Location
Description

Overview
The Production Planner/Scheduler supports the organization by managing material and scheduling requirements that support material flow activities to meet internal and external global customer needs. You will develop and execute strategies that provide a positive customer experience, providing outstanding service and satisfaction. The Production Planner is the secondary interface with customer service on when to schedule sales order ship dates, after the Buyer/Planner. Internal communication is critical to success. You are driven, customer focused, detail oriented and have a sense of urgency.
Qualifications
• High School diploma or equivalent.
• 2-4 year's previous planning experience desired.
• Knowledgeable with ERP systems, Microsoft Office (Excel, Word, Power Point, Outlook), and KanBan methodology.
• Able to perform all necessary Operating System functions as they apply to Production Control.
• Good working knowledge of production planning principles, such as MRP, EBQ, inventory accuracy and controls, and production control functions.
• Able to perform all duties of a Production Planner/Scheduler: clear written and verbal communication.
• Must be able to analyze and understand capacity, and know how to manage it.
• Must have experience instituting visual capacity management tools.
Responsibilities
• Review production input and output, continuously analyzing unusual conditions, exposing potential problems and recommending corrective action. Review manufacturing activities, customer expedites, and past due orders and adjust production schedules to maximize on-time customer delivery and minimize set-up.
• Furnish manufacturing delivery information for customer expedites, inquiries and other facility requirements.
• Coordinate with engineering and production all requirements and schedules for new production prototypes; process new product requests.
• Work with Production supervisors to determine causes of operation and material reporting errors and recommend corrective action.
• Participate in all Material Review Board meetings, scheduling corrective action for rework, replacement and product revision notice activities.
• Maintain a complete working knowledge of all Production department's operational activities.
• Maintain Planning Principles throughout all that you do.

Option 1: Create a New Profile
DIDN'T FIND THE RIGHT
POSITION TODAY?
Provide your contact information and we'll alert you when we have a better match.
WHY WORK WITH

FRANKCRUM STAFFING?

Searching for a job can be stressful and time-consuming, but we aim to ease your worries. FrankCrum Staffing has the resources, expertise, and relationships to help you find great opportunities.

Most importantly, we value you as an individual with unique needs and goals. You can expect our staffing pros to treat you with respect and provide you with caring guidance along the way.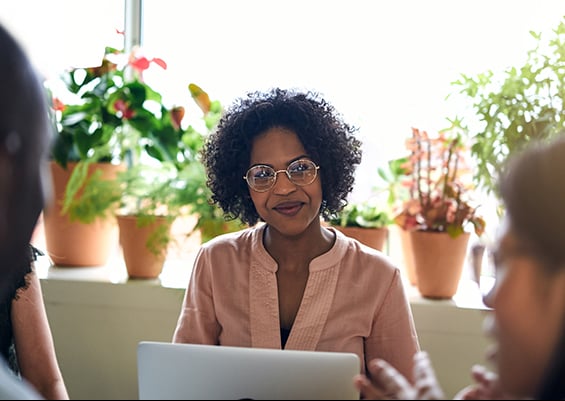 EMPLOYEE

BENEFITS
When you work in a contract or contract-to-hire (also known as temp or temp-to-hire) position with us, you'll have access to a broad range of employee benefits.
Get Paid Your Way: Direct deposit into a bank account or onto a prepaid pay card
Perks: Credit Union, Entertainment Discounts, Discounted Auto & Home Insurance
Voluntary Benefits: Dental, Vision, Critical Illness, Accident, Hospital Indemnity, Short and Long-Term Disability, Pet Insurance, 401(k) Savings Plan with employer-paid match, and more
LET'S GET TO



KNOW EACH OTHER
If you'd like to chat with one of our dedicated staffing pros, give us a call or stop by a local branch office.
LOOKING FOR A CAREER
IN STAFFING?
We are always seeking talented recruiters, business developers, and administrative staff for our branch locations.