EXPLORE
OPEN POSITIONS
Your future starts here.
The list of current job openings below is not exhaustive. Some direct hire roles or multiple openings for the same job title, for example, may not be included. For the full range of available opportunities, contact us at clearwater@frankcrumstaffing.com.
Compounding
Job Title

Compounding
Job ID

27628365
Begin Date

10/24/21
Duration
Location

Largo, FL 33773
Other Location
Description

PRIMARY PURPOSE: The primary purpose of this position is to assist a Compounder II or above in performing blending duties. Duties are defined in Blending Batch Records and day to day activities as directed by Manufacturing Management. At times when volumes of blending are low, or the business requires. It might be necessary to perform duties not mentioned in the Job Description (This is to include but not limited to):
• Working on a Packaging Department line
• Cleaning buckets, tanks, or ancillary equipment
• Using floor scrubbing equipment
• Any other duties management deems necessary to support company activities

MAJOR DUTIES AND RESPONSIBILITIES:
• Understand and follow verbal instructions in English
• Read, understand, and follow written instructions in English
• Neatly and accurately record data per FDA Good Documentation Practices
• Identify mistakes and immediately bring to the attention of supervision
• Accurately count production or inventory items and neatly record results
• Understand standards assigned to each job and work within those standards
• Perform other duties as assigned Assist Blenders with Blending operations:
• Accurately blend product in amount and sequence and timing as shown in written instructions
• Set-up scales for weighing product o Select English or metric units and tare weights per procedure
• Accurately weigh product using in Metric or English units
• Verify room/batch readiness and room clearance
• Accurately identify and record raw material part numbers or names
• Clean and use pre-mix containers as required
• Apply labels to containers as required to identify product/blends Assist Blenders with Machine Operations:
• Assist with setting up lines and work areas prior to each blend
• Assist with monitoring and performing machine adjustments during the blending process as required
• Load blending tanks with material
• Cover open tanks/containers and contamination as required to prevent contamination
• Assist in cleaning tanks, blades, product delivery tubes/hoses, fillers, hoppers, tanks, nozzles, drums, etc.
• Obtain QA acceptance that cleaning is acceptable prior to equipment use/storage as required by procedure
• Assist in maintaining blending equipment and tools (adjustment/service/repair) in correct location Quality
• Identify and understand quality criteria for task performance
• Perform task in a manner that meets/exceeds quality criteria
• Identify quality problems and cease operations until resolved
• Resolve quality issues within blending area or seek support Material Handling:
• Load/unload boxes of components, raw materials, etc.
• Operate manual pallet jack
• Control and maintain integrity of material stock quantities
• Correctly record material withdrawals/changes on inventory cards and batch records
• Load/unload 55-gal drums onto and off-of pallets and roll into correct place, using assistance if required
• Understand how to operate safely in situations where exposure to potentially harmful chemicals may exist
• Using floor scrubbing equipment • Any other duties management deems necessary to support company activities.

QUALIFICATIONS:
• Multitask (must be able to organize and/or control multiple jobs and multiple machines)
• Must have basic math skills to understand weights, blending/mixing formulas and to track production quantities.
• Must be able to lift 50-70lbs on a regular basis.
• Must have the ability to stand for long periods of time on a regular basis.
Option 1: Create a New Profile
DIDN'T FIND THE RIGHT
POSITION TODAY?
Provide your contact information and we'll alert you when we have a better match.
WHY WORK WITH

FRANKCRUM STAFFING?

Searching for a job can be stressful and time-consuming, but we aim to ease your worries. FrankCrum Staffing has the resources, expertise, and relationships to help you find great opportunities.

Most importantly, we value you as an individual with unique needs and goals. You can expect our staffing pros to treat you with respect and provide you with caring guidance along the way.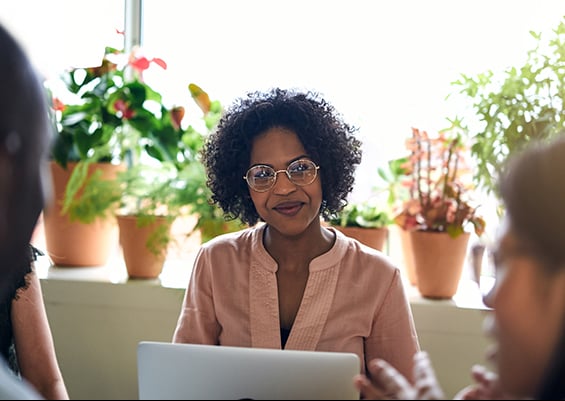 EMPLOYEE

BENEFITS
When you work in a contract or contract-to-hire (also known as temp or temp-to-hire) position with us, you'll have access to a broad range of employee benefits.
Get Paid Your Way: Direct deposit into a bank account or onto a prepaid pay card
Perks: Credit Union, Entertainment Discounts, Discounted Auto & Home Insurance
Voluntary Benefits: Dental, Vision, Critical Illness, Accident, Hospital Indemnity, Short and Long-Term Disability, Pet Insurance, 401(k) Savings Plan with employer-paid match, and more
LET'S GET TO



KNOW EACH OTHER
If you'd like to chat with one of our dedicated staffing pros, give us a call or stop by a local branch office.
LOOKING FOR A CAREER
IN STAFFING?
We are always seeking talented recruiters, business developers, and administrative staff for our branch locations.