EXPLORE
OPEN POSITIONS
Your future starts here.
The list of current job openings below is not exhaustive. Some direct hire roles or multiple openings for the same job title, for example, may not be included. For the full range of available opportunities, contact us at clearwater@frankcrumstaffing.com.
Technology Vendor & Cost Analyst
Job Title

Technology Vendor & Cost Analyst
Job ID

27667609
Begin Date

5/13/22
Duration
Location

Beaverton, OR 97006
Other Location
Description

Summary:

The Technology Vendor and Cost Analyst assists the IT in managing technology contracts, licensing, and vendors as well as working closely with our finance and accounting organization to perform budget and cost analysis of the IT cost centers. The Technology Vendor and Cost Analyst is responsible for creating the reporting, analysis, and tools to the IT leadership team needs to enable effective cost management, achieve budget target, and to find cost saving opportunities. This role works closely with the team to create insights and drive informed decisions regarding service costs, capital purchases, licensing, and departmental budgets and forecasts.

This position provides the opportunity to build new practices in support of these functions, taking ideas from concept through delivery, then iterating for improvements over time. You'll build strong relationships based on trust with IT leaders as well as strong partnerships with our finance and procurement teams. At the same time, you'll be a collaborative challenger, using data to help the department make the best decisions with limited resources.

Responsibilities

In this role you will:

Create insights and to drive informed decisions regarding service costs, capital purchases, licensing, and department budgets across information technology.
Manage licenses, contracts, and service dates to ensure the company is appropriately and currently licensed for software and services we utilize.
Monitor license utilization to ensure Genesis has sufficient capacity to meet business requirements.
Monitor and report on IT spending, including both capital and operational expenses.
Implement a technology vendor selection program with input from the CIO, CISO, and select business and technology stakeholders.
Manage annual budgeting process for Information Technology
Manage technology procurement in conjunction with finance and procurement functions.

The outcomes of your work will include:

Costs of key IT services and capabilities are understood, end to end, and owners are educated about how they can influence these costs.
Models exist to provide visibility into highly variable service costs, starting with Azure and expanding over time.
IT leadership is aware when costs are not acting as predicted. Tools exist to monitor and identify variance and trends.
IT managers are armed with the information they need to make good decisions about their budgets, current spending, and future spending.
IT managers have accurate and timely information about current contracts, commitments, and upcoming decisions.
Assumptions underlying future spending plans are thoroughly and objectively vetted. Risks are appropriately identified prior to the initiation of contracts or projects.
Finance and procurement are informed and involved as effective, trusted partners in managing IT costs.

Qualifications

Requirements:

Bachelor's degree in Finance, Accounting, or demonstrable equivalent experience.
5+ years' experience in progressively responsible roles performing financial analysis, budgeting, forecasting, and reporting.
Demonstrable experience modeling and managing costs for a wide range of highly technical services, including consumption-driven services (AWS, or Azure), volume-driven licensing (Adobe Creative Cloud, Microsoft Enterprise Agreements), capital hardware/software, depreciation, maintenance, and support (enterprise networking, servers, and storage), and Labor capitalization (both internal employees and contingent workers).
Proven ability to work effectively in teams and independently.
Strong analytical, critical thinking, and innovative problem-solving skills.
Excellent time management, organizational, and project management skills to accomplish challenging objectives and manage a diverse workload.
Collaborative challenger with a willingness to proactively seek answers and tactfully question when needed.

Preferred Requirement:

Specific experience in financial services is a plus but not required.

What's In It For You:

Robust health insurance including individual and family Medical, Dental and Vision insurance
Peace of mind with Life and AD&D Insurance
Protect yourself with company paid Long-Term Disability
Save on taxes with Flexible Spending Accounts
Relax and recharge with Paid Time Off (PTO) Program; plus 6 paid holidays and 1 paid floating holiday.
Financial health with 401k plus employer match up to 4%
We invest in your future through Tuition Reimbursement and ongoing Learning & Development
Take care of your well-being through Wellness perks

About Company:

One of the nation's largest non-prime credit card servicing businesses. We are a company of seasoned consumer finance professionals who believe that everyone deserves the opportunity for both quality credit financing, and the chance to rebuild their credit. Our technology and platforms are driving the path forward to reach new consumers and realize innovative opportunities.

Company provides equal employment opportunities to all employees and applicants for employment and prohibits discrimination and harassment of any type without regard to race, color, religion, age, sex, national origin, disability status, genetics, protected veteran status, sexual orientation, gender identity or expression, or any other characteristic
Option 1: Create a New Profile
DIDN'T FIND THE RIGHT
POSITION TODAY?
Provide your contact information and we'll alert you when we have a better match.
WHY WORK WITH

FRANKCRUM STAFFING?

Searching for a job can be stressful and time-consuming, but we aim to ease your worries. FrankCrum Staffing has the resources, expertise, and relationships to help you find great opportunities.

Most importantly, we value you as an individual with unique needs and goals. You can expect our staffing pros to treat you with respect and provide you with caring guidance along the way.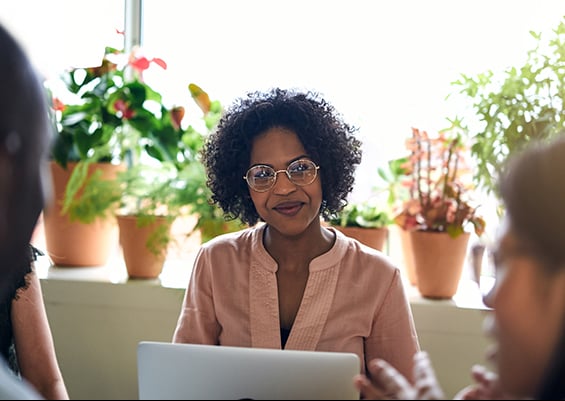 EMPLOYEE

BENEFITS
When you work in a contract or contract-to-hire (also known as temp or temp-to-hire) position with us, you'll have access to a broad range of employee benefits.
Get Paid Your Way: Direct deposit into a bank account or onto a prepaid pay card
Perks: Credit Union, Entertainment Discounts, Discounted Auto & Home Insurance
Voluntary Benefits: Dental, Vision, Critical Illness, Accident, Hospital Indemnity, Short and Long-Term Disability, Pet Insurance, 401(k) Savings Plan with employer-paid match, and more
LET'S GET TO



KNOW EACH OTHER
If you'd like to chat with one of our dedicated staffing pros, give us a call or stop by a local branch office.
LOOKING FOR A CAREER
IN STAFFING?
We are always seeking talented recruiters, business developers, and administrative staff for our branch locations.