EXPLORE
OPEN POSITIONS
Your future starts here.
The list of current job openings below is not exhaustive. Some direct hire roles or multiple openings for the same job title, for example, may not be included. For the full range of available opportunities, contact us at clearwater@frankcrumstaffing.com.
Material Handler
Job Title

Material Handler
Job ID

27696431
Begin Date

2/17/23
Duration
Location

Largo, FL 33777
Other Location
Description

POSITION SUMMARY:

Under the general supervision of the Production Supervisor, the Material Handler retrieves necessary paperwork, material, and supplies to run jobs, maintains physical inventory or materials, performs line clearance, and balances and closes jobs according to procedures. This position has ultimate responsibility to ensure the physical material inventory, on the production floor/warehouse, matches with our ERP system. Hours are: Monday- Friday 7a-3:30pm. Must have Forklift experience.

ESSENTIAL DUTIES & RESPONSIBILITIES:

This list of duties and responsibilities is not all inclusive and may be expanded as management determines necessary.

Perform necessary inventory transactions in the ERP system when material is received.
Move materials to locations throughout the plant and complete the proper transactions. When inventory physically moves, some type of transaction must be made.
Weigh and prepare materials for new jobs and return inventory on finished jobs.
Maintain physical inventory of materials, supplies, packaging, and inserts.
Make necessary labels.
Close out job orders.
Perform line clearance on finished jobs.
Weigh parts.
Clean and prepare material dryers.
Perform other duties as assigned.

QUALIFICATIONS (KNOWLEDGE, SKILLS & ABILITIES):

High School Diploma or GED
Ability to drive a fork truck
Knowledge ERP system, specifically inventory systems, reports and how to perform inventory transactions
Good written and verbal communication skills
Forklift Experience Required

We are an equal employment opportunity employer. All qualified applicants will receive consideration for employment without regard to race, color, religion, sex, national origin, disability status, protected veteran status or any other characteristic protected by law.
Option 1: Create a New Profile
DIDN'T FIND THE RIGHT
POSITION TODAY?
Provide your contact information and we'll alert you when we have a better match.
WHY WORK WITH

FRANKCRUM STAFFING?

Searching for a job can be stressful and time-consuming, but we aim to ease your worries. FrankCrum Staffing has the resources, expertise, and relationships to help you find great opportunities.

Most importantly, we value you as an individual with unique needs and goals. You can expect our staffing pros to treat you with respect and provide you with caring guidance along the way.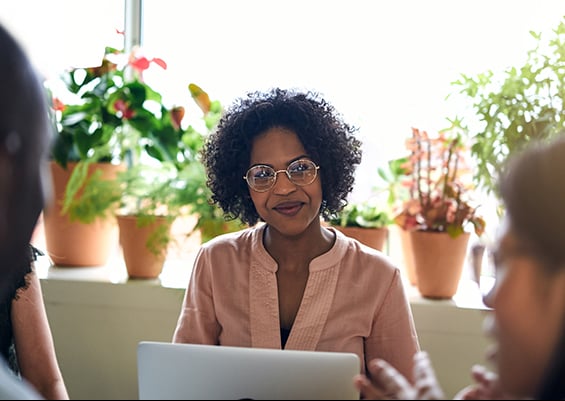 EMPLOYEE

BENEFITS
When you work in a contract or contract-to-hire (also known as temp or temp-to-hire) position with us, you'll have access to a broad range of employee benefits.
Get Paid Your Way: Direct deposit into a bank account or onto a prepaid pay card
Perks: Credit Union, Entertainment Discounts, Discounted Auto & Home Insurance
Voluntary Benefits: Dental, Vision, Critical Illness, Accident, Hospital Indemnity, Short and Long-Term Disability, Pet Insurance, 401(k) Savings Plan with employer-paid match, and more
LET'S GET TO



KNOW EACH OTHER
If you'd like to chat with one of our dedicated staffing pros, give us a call or stop by a local branch office.
LOOKING FOR A CAREER
IN STAFFING?
We are always seeking talented recruiters, business developers, and administrative staff for our branch locations.