EXPLORE
OPEN POSITIONS
Your future starts here.
The list of current job openings below is not exhaustive. Some direct hire roles or multiple openings for the same job title, for example, may not be included. For the full range of available opportunities, contact us at clearwater@frankcrumstaffing.com.
Accounts Receivable Representative
Job Title

Accounts Receivable Representative
Job ID

27699132
Begin Date

3/17/23
Duration
Location

Tampa, FL 33634
Other Location
Description

The Accounts Receivable Specialist is responsible for various accounting functions, including Accounts Receivable tasks.
Specific responsibilities and authorities may include:
 Apply cash receipts to customer accounts.
 Investigate partial payments and send balance due notices.
 Work with Sales to address any disputed amounts on invoice.
 Issue Debit/Credit memos to correct pricing/freight after Sales approval.
 Send customer invoices daily.
 Send customer statements monthly.
 Process credit card payments from customers.
 Process P-card payments from select customers.
 Handle credit reference requests.
 Update customer information in database.
 Collect customer sales tax certificates.
 Collect past due accounts.
 Prepare daily bank deposit.
 Answer all inquiries concerning invoice payment and correct any discrepancies.
 Provide administrative support in order to ensure effective and efficient office operations.
 Ensure the confidentiality and security of all financial files.
 Answer the central telephone for office personnel, locate person being called, and take and relay messages as needed.
 Process reports for management as required.
 General accounting duties.
 Support and participate in the organization's continual improvement program to conform to ISO 9001 requirements and understand the implications of not complying with the quality management system.
 Other duties as assigned.
Option 1: Create a New Profile
DIDN'T FIND THE RIGHT
POSITION TODAY?
Provide your contact information and we'll alert you when we have a better match.
WHY WORK WITH

FRANKCRUM STAFFING?

Searching for a job can be stressful and time-consuming, but we aim to ease your worries. FrankCrum Staffing has the resources, expertise, and relationships to help you find great opportunities.

Most importantly, we value you as an individual with unique needs and goals. You can expect our staffing pros to treat you with respect and provide you with caring guidance along the way.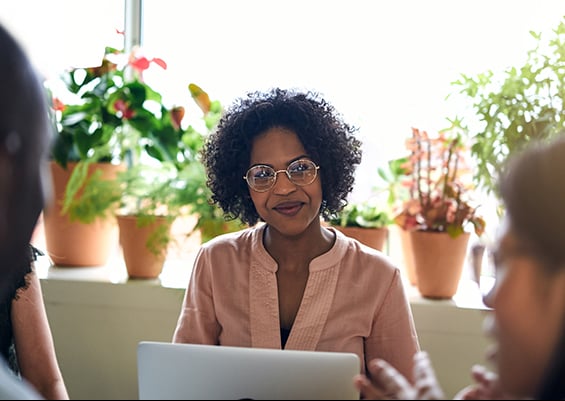 EMPLOYEE

BENEFITS
When you work in a contract or contract-to-hire (also known as temp or temp-to-hire) position with us, you'll have access to a broad range of employee benefits.
Get Paid Your Way: Direct deposit into a bank account or onto a prepaid pay card
Perks: Credit Union, Entertainment Discounts, Discounted Auto & Home Insurance
Voluntary Benefits: Dental, Vision, Critical Illness, Accident, Hospital Indemnity, Short and Long-Term Disability, Pet Insurance, 401(k) Savings Plan with employer-paid match, and more
LET'S GET TO



KNOW EACH OTHER
If you'd like to chat with one of our dedicated staffing pros, give us a call or stop by a local branch office.
LOOKING FOR A CAREER
IN STAFFING?
We are always seeking talented recruiters, business developers, and administrative staff for our branch locations.