EXPLORE
OPEN POSITIONS
Your future starts here.
The list of current job openings below is not exhaustive. Some direct hire roles or multiple openings for the same job title, for example, may not be included. For the full range of available opportunities, contact us at clearwater@frankcrumstaffing.com.
2nd Shift Warehouse Clerk
Job Title

2nd Shift Warehouse Clerk
Job ID

27710743
Begin Date

8/11/23
Duration
Location

SEMINOLE, FL 33777
Other Location
Description

Position Overview:

Warehouse Clerks perform all necessary functions within a warehouse for daily operations including order selecting and stocking product.

Essential Job Functions:

Fulfilling customer orders by pulling product from designated locations assigned by using a cherry picker or pallet jack.
As orders are selected, arrange them on a pallet so they can easily be inspected for accuracy.
Transferring product physically and systematically within the warehouse to allow order selecting process to be done efficiently proper
Must understand Customer Orders
Must understand Vendor Stock Sheets (Container Sheets)
Coordinates with Warehouse Managers/Material Handlers/Dock Unloaders/Forklift Operators to move product when necessary
Must be able to understand necessary warehouse product flow
Maintains pallet flow of product for stocking, transfers, and orders pulled to production
Maintains all cleanliness in and around the warehouse grounds
Operate a cherry picker safely

Requirements

Forklift
Able to work in Warehouse Elements – high heat and cold temperatures
Able to lift average of 40lbs repetitively
Know F.I.F.O. process
High School Diploma preferred
Verbal and Written communication skills
Follow ALL Safety Requirements

Other Skills/Abilities

Understanding safety standards within a warehouse
Comfortable in a fast-paced environment
Knows how to use cherry picker, forklift, and pallet jack
Have the ability to work overtime
Option 1: Create a New Profile
DIDN'T FIND THE RIGHT
POSITION TODAY?
Provide your contact information and we'll alert you when we have a better match.
WHY WORK WITH

FRANKCRUM STAFFING?

Searching for a job can be stressful and time-consuming, but we aim to ease your worries. FrankCrum Staffing has the resources, expertise, and relationships to help you find great opportunities.

Most importantly, we value you as an individual with unique needs and goals. You can expect our staffing pros to treat you with respect and provide you with caring guidance along the way.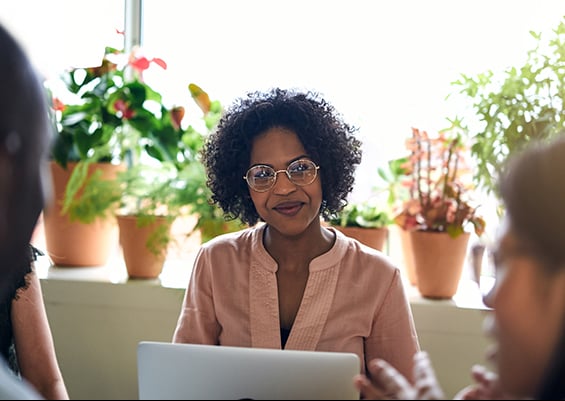 EMPLOYEE

BENEFITS
When you work in a contract or contract-to-hire (also known as temp or temp-to-hire) position with us, you'll have access to a broad range of employee benefits.
Get Paid Your Way: Direct deposit into a bank account or onto a prepaid pay card
Perks: Credit Union, Entertainment Discounts, Discounted Auto & Home Insurance
Voluntary Benefits: Dental, Vision, Critical Illness, Accident, Hospital Indemnity, Short and Long-Term Disability, Pet Insurance, 401(k) Savings Plan with employer-paid match, and more
LET'S GET TO



KNOW EACH OTHER
If you'd like to chat with one of our dedicated staffing pros, give us a call or stop by a local branch office.
LOOKING FOR A CAREER
IN STAFFING?
We are always seeking talented recruiters, business developers, and administrative staff for our branch locations.