EXPLORE
OPEN POSITIONS
Your future starts here.
The list of current job openings below is not exhaustive. Some direct hire roles or multiple openings for the same job title, for example, may not be included. For the full range of available opportunities, contact us at clearwater@frankcrumstaffing.com.
Material Handler - 1st Shift
Job Title

Material Handler - 1st Shift
Job ID

27712617
Begin Date

9/11/23
Duration
Location

Clearwater, FL 33762
Other Location
Description

Material Handler Role: Ensure effective material planning to secure optimal machine production time ( with minimal machine downtime).

Quality Role: Maintain correct material at all presses per setup instructions. Ensure all materials in inventory and in use is properly labeled.

Responsibilities and Accountabilities:

Stage resin / colorant for upcoming production runs.
Place in dryer planning for appropriate drying time/temp once Material Handler Specialist pulls material and places it in material center.
Cleans up tools and equipment at the end of each production run.
Ensure the material handling area remains clean and free of debris.
Complete material draw and usage forms as required.
Labels grinders and move properly labeled regrind into inventory.
Notify Purchasing in any raw materials are low.
Equipment Maintenance.

Dryers: Filter And Dryer cleaned after every material.
Grinders: Clean Grinder after every material, grease grinder, inspect grinder blades for sharpening, adjustment, or replacement, check grinder electrical plugs, and ensure dryer screens are clear of debris.

Complete all required documentation (such as PR075).
Daily - write up raw materials that should be returned to inventory.
Bi-Weekly - Clean mold racks.
Communicate with coworkers between shifts to ensure a seamless transition from shift to shift.
Tuesday & Friday - Dump moisture runoff in trash can next to compressor.
Bi-monthly - maintenance of machine air filters.
Follows quality standards using production files.
Follows all company policies and attendance guidelines.
Other duties as assigned or requested.

Knowledge/Skills Required:

Ability to read, speak and write English.
Ability to lift 55lbs.
Certified forklift operator.
Successful on the job training on material or equivalent experience.
Option 1: Create a New Profile
DIDN'T FIND THE RIGHT
POSITION TODAY?
Provide your contact information and we'll alert you when we have a better match.
WHY WORK WITH

FRANKCRUM STAFFING?

Searching for a job can be stressful and time-consuming, but we aim to ease your worries. FrankCrum Staffing has the resources, expertise, and relationships to help you find great opportunities.

Most importantly, we value you as an individual with unique needs and goals. You can expect our staffing pros to treat you with respect and provide you with caring guidance along the way.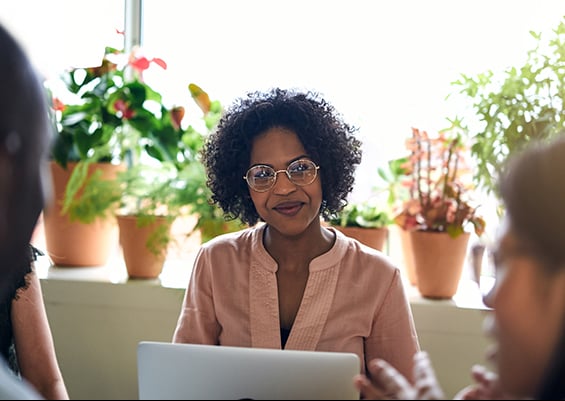 EMPLOYEE

BENEFITS
When you work in a contract or contract-to-hire (also known as temp or temp-to-hire) position with us, you'll have access to a broad range of employee benefits.
Get Paid Your Way: Direct deposit into a bank account or onto a prepaid pay card
Perks: Credit Union, Entertainment Discounts, Discounted Auto & Home Insurance
Voluntary Benefits: Dental, Vision, Critical Illness, Accident, Hospital Indemnity, Short and Long-Term Disability, Pet Insurance, 401(k) Savings Plan with employer-paid match, and more
LET'S GET TO



KNOW EACH OTHER
If you'd like to chat with one of our dedicated staffing pros, give us a call or stop by a local branch office.
LOOKING FOR A CAREER
IN STAFFING?
We are always seeking talented recruiters, business developers, and administrative staff for our branch locations.