EXPLORE
OPEN POSITIONS
Your future starts here.
The list of current job openings below is not exhaustive. Some direct hire roles or multiple openings for the same job title, for example, may not be included. For the full range of available opportunities, contact us at clearwater@frankcrumstaffing.com.
Inspector Packer- 2nd Shift
Job Title

Inspector Packer- 2nd Shift
Job ID

27712970
Begin Date

9/15/23
Duration
Location

SAINT PETERSBURG, FL 33716
Other Location
Description

​Summary:
Medical tubing company seeking several inspector packers on 2nd Shift.
Monday to Friday
3pm to 12am
Description:


The inspector/packer will be responsible for the helping in the extrusion department, which includes inspecting, assembly, packing, filling out reports, labeling, stacking boxes on pallets for shipping, and other support for the quality production of medical tubing. This includes cleaning of work areas.




Work at the end of the extrusion lines receiving finished product, inspecting and packing.

Maintain complete and accurate production and inspection records documenting all jobs performed.

Utilize all measurement and testing equipment including proper maintenance and storage.

Communicate and work with others to assure quality, production, and business goals are met.

Follow safe operating practices and comply with all safety and health regulations and policies.

Assist in maintaining adequate supplies by advising management of requirements in a timely fashion.

Maintain the work area in a clean and orderly manner at all times:

This could include the use of vacuum cleaner, mopping, dusting/wipe downs of work areas, and removal of trash.

Perform other duties as may be assigned from time to time in support of the overall business objectives, including housekeeping activities through out the facility.


​​​Requirements:

High School diploma or equivalent.

Ability to read, understand, and follow standard operating procedures, product specifications, and printed instructions.

Ability to complete production and quality documentation including time keeping, basic mathematical calculations, and testing documentation.

Good documentation practices are to be used.

Understanding of test methods, inspection tools and equipment, and engineering drawings including measurement tolerances.

Basic math – addition, subtraction, division, multiplication, unit conversions, time keeping.

Ability to follow and communicate verbal and written commands in English.

Ability to work in a cleanroom environment including proper gowning procedures (Full body Tyvek suit)

Including a beard cover if facial hair is present.

Proper hygiene is required.

Non-smokers

The ability to lift 35 lbs.
Option 1: Create a New Profile
DIDN'T FIND THE RIGHT
POSITION TODAY?
Provide your contact information and we'll alert you when we have a better match.
WHY WORK WITH

FRANKCRUM STAFFING?

Searching for a job can be stressful and time-consuming, but we aim to ease your worries. FrankCrum Staffing has the resources, expertise, and relationships to help you find great opportunities.

Most importantly, we value you as an individual with unique needs and goals. You can expect our staffing pros to treat you with respect and provide you with caring guidance along the way.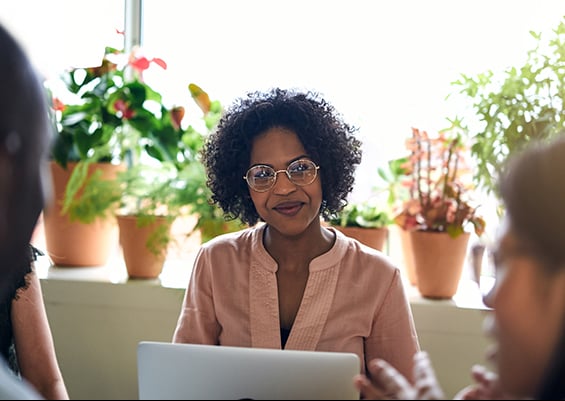 EMPLOYEE

BENEFITS
When you work in a contract or contract-to-hire (also known as temp or temp-to-hire) position with us, you'll have access to a broad range of employee benefits.
Get Paid Your Way: Direct deposit into a bank account or onto a prepaid pay card
Perks: Credit Union, Entertainment Discounts, Discounted Auto & Home Insurance
Voluntary Benefits: Dental, Vision, Critical Illness, Accident, Hospital Indemnity, Short and Long-Term Disability, Pet Insurance, 401(k) Savings Plan with employer-paid match, and more
LET'S GET TO



KNOW EACH OTHER
If you'd like to chat with one of our dedicated staffing pros, give us a call or stop by a local branch office.
LOOKING FOR A CAREER
IN STAFFING?
We are always seeking talented recruiters, business developers, and administrative staff for our branch locations.