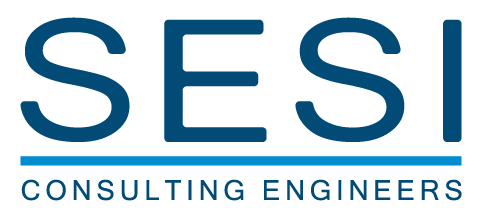 Senior Project Manager (Geotechnical)
Job Title

Senior Project Manager (Geotechnical)
Job ID

27556637
Location

Parsippany, NJ 07054
Other Location

Tri-state area
Description

Join a company recognized for providing solutions, excellence, service, and integrity. We seek dynamic individuals to support organic growth.

SESI Consulting Engineers has been selected as one of NJBIZ's "FASTEST GROWING" Companies and Inc.'s "5000 America's Fastest-Growing Private Companies".

SESI Consulting Engineers, founded in 1976, is a well-established, progressive, consulting engineering firm in Parsippany, N.J. SESI has earned an excellent reputation for providing innovative Geotechnical, Site/Civil, and Environmental engineering solutions for owners, developers, and the construction industry throughout the NJ, NY, CT region.

SESI offers a competitive compensation and benefits package which includes medical, dental, vision insurance, 401(k), paid time off, tuition reimbursement, professional development assistance, bonus potential, employee engagement activities, just to name a few. SESI also engages its employees in all aspects of its projects and encourage them to participate in design and project management functions to their full potential.

Summary
Directs, coordinates, and exercises functional authority for planning, organization, control, integration, and completion of engineering project within area of assigned responsibility by performing the following duties personally or through subordinate supervisors. Works collaboratively with Principal and the client to solve the client's problems in all of their interactions.

Essential Duties and Responsibilities include the following. Other duties may be assigned.

Manages and performs site investigations
Evaluates the surface and/or subsurface conditions and provide recommendations
Plans and implements engineering program, including defining the project philosophy, activities, milestones, and staff requirements per customer requirements
Develops and maintains a schedule and budget for the assigned engineering project
Provides reports on the status of project milestones and adjusts schedules accordingly
Controls expenditures within limitations of project budget
Identifies project staffing requirements and coordinates staffing with supporting organization managers
Coordinates preparation and delivery of project deliverables, design documents, bid packages and proposals
Assigns and oversees project personnel to specific phases or aspects of project such as technical studies, product design, preparation of specifications and technical plans, and product testing
Reviews product design for compliance with engineering principles, company standards, customer contract requirements, and related specifications
Interfaces with customers to provide project status reports and ensure customer needs are met
Provides status and progress reports to customer, project team, and management
Plans schedule of research according to company's or contracting organization's timetable, and establishes daily or weekly routines necessary to meet project timetable.
Provides expertise in field of research
Trains research assistants and graduate students
Performs and reports interim analysis of accumulated data to monitor for the safety purposes
Develops research plan, designs experiments, outlines research procedures to be followed, and identifies and/or provides training to subordinate personnel to carry out research
Establishes major design parameters for projects in conjunction with project design team and client
Reinforces business relationships with existing client and develops new relationships with future clients
Preparation of proposal estimates of time and expenses required to complete project.
Involved in the sales and marketing of company services and secures new business
Travels 10% of the time which may be out of state

Supervisory Responsibilities
This job has supervisory responsibilities.

Qualifications:

Master's degree preferred in related field, a minimum of 10-12 years of experience and 8 years of project management related experience. Previous construction experience is preferred.
Licensed Site Remediation Professional (LSRP) license preferred.
40-hour OSHA HAZWOPER certification
FE/EIT Certification preferred
Licensed Site Remediation Professional (LSRP) preferred
Valid Driver's License and possess reliable transportation to access job sites
Able to work with mathematical concepts such as probability and statistical inference, and fundamentals of solid geometry and trigonometry.
Able to apply concepts such as fractions, percentages, ratios, and proportions to practical situations.
Proficient or familiarity with computer design software (Quake, WEAP, L-Pile, Finite Element Analysis, etc.)
AutoCAD, Autodesk Civil 3D, NitroPro, GSLOPE, KeyWall, Rocscience, MS Word, Excel, Adobe​​​​​​

Physical Demands

The physical demands described here are representative of those that must be met by an employee to successfully perform the essential functions of this job. Reasonable accommodations may be made to enable individuals with disabilities to perform the essential functions.

While performing the duties of this Job, the employee is frequently required to stand; walk; sit; use hands to finger, handle, or feel; reach with hands and arms; climb or balance; talk or hear and taste or smell. The employee must frequently lift and/or move under 50 pounds. The employee is frequently required to use hands or fingers to handle or feel objects, tools, or controls. Specific vision abilities required by this position include close vision, distance vision, and the ability to adjust focus. The noise level in the work environment is usually low to moderate.

Work Environment
The work environment characteristics described here are representative of those an employee encounters while performing the essential functions of this job. Reasonable accommodations may be made to enable individuals with disabilities to perform the essential functions. The majority of work will be conducted in an office setting.

Approximately 10% of the work is conducted outdoors. Worker must be able to walk frequently on uneven hard and soft ground/terrain in all types of weather conditions to include cold, hot rain, snow, ice, etc. Employees working in the field may also be exposed to sun, wind, insects, plants, animals, etc. As a result, appropriate clothing for outdoor work, work boots, safety glasses, hard hat, safety vest is required while working in the field.
Option 1: Create a New Profile