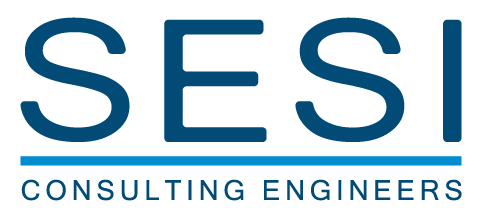 Construction Inspector (Geotechnical) - Temporary
Job Title

Construction Inspector (Geotechnical) - Temporary
Job ID

27703317
Location

East Chicago, IN 46312
Other Location

Lake County, Indiana
Description

Join a company recognized for providing solutions, excellence, service, and integrity. We seek dynamic individuals to support organic growth.

SESI Consulting Engineers has been selected as one of NJBIZ's "FASTEST GROWING" Companies and Inc.'s "5000 America's Fastest-Growing Private Companies".

SESI Consulting Engineers, founded in 1976, is a well-established, progressive, consulting engineering firm in Parsippany, N.J. SESI has earned an excellent reputation for providing innovative Geotechnical, Site/Civil, and Environmental engineering solutions for owners, developers, and the construction industry throughout the NJ, NY, CT region.

SESI has earned an excellent reputation for providing innovative geotechnical, site/civil, and environmental engineering solutions for owners, developers, and the construction industry in the NJ, NY, CT region. SESI is currently expanding to meet the needs of existing clients.
​​​​​
​Summary

Inspects and oversees construction of buildings, dams, utilities, walls, pavement, and other types of construction work to ensure that procedures and materials comply with plans and specifications by performing the following duties.

Essential Duties and Responsibilities include the following. Other duties may be assigned.
• Conducts pile inspections, inspections of deep dynamic compaction process
• Observes compacted fills (including use of nuclear density gauges)
• Observes utility installation, concrete testing and rebar inspection
• Measures distances to verify accuracy of dimensions of structural installations and layouts
• Performs inspections of deep dynamic compaction process
• Observes and documents utility installation
• Conducts routine geotechnical engineering laboratory checks
• Conducts concrete and rebar inspection testing
• Verifies levels, alignment, and elevation of installations
• Observes work in progress to ensure that procedures are followed and materials used conform to specifications
• Prepares samples of materials for laboratory testing and performs the tests
• Examines workmanship of finished installations for conformity to standard and approves installation
• Interprets blueprints and specifications for Contractor and discusses deviations from specified construction procedures to ensure compliance with regulations governing construction
• Records quantities of materials received or used during specified periods
• Maintains daily logs of construction and inspection activities and completes daily progress reports
• Prepares sketches of construction installations
• Participates in environmental audits and prepare data summaries, data tables, data mapping and presentation, and preparation of environmental reports
• Follows blueprints, guidelines, and/or diagrams
• Responsible for the operation and maintenance of equipment
• Assists environmental engineers in the development of remediation devices
• Classifies soils according to standard types
• Examines rocks, minerals, and fossil remains to identify and determine sequence of processes affecting development of earth
• Applies knowledge of chemistry, physics, biology, and mathematics to explain these phenomena and to help locate mineral, geothermal, and petroleum deposits and underground water resources
• Applies geological knowledge to engineering problems encountered in construction projects, such as dams, tunnels, and large buildings
• Prepares geologic reports and maps, interprets research data, and recommends further study or action
• Conducts or participates in environmental studies
• Directs drilling of exploratory borings and wells
• Oversees installation of monitoring wells in accordance with state and federal requirements
• Collects or supervises collection of soil and groundwater samples for analysis of chemical composition
• Determines direction of groundwater flow based on review of historical records and site specific data
• Performs environmental soil sampling
• Prepares summary and certification letters and reports
• Conducts pile and deep foundation inspections
• Inspects ground improvement
• Observes borings, test pits, geoprobes and cone penetrometer tests
• Conducts permeability testing and well monitoring
• Prepares project cost estimates, proposals, reports and mentors junior staff
• Works under general supervision with latitude for independent judgment
• Displays moderate skills with high level of proficiency
• Adheres to environmental, construction and OSHA safety policies and procedures to be in compliance with local, state, and federal environmental regulations
• Consults with senior peers on certain projects
• Identifies the potential for new projects and seeks opportunities to promote the company's services on an ongoing basis
• Travels 100% of the time which may be out of state

Supervisory Responsibilities
This job has no supervisory responsibilities.

Qualifications - To perform this job successfully, an individual must be able to perform each essential duty satisfactorily. The requirements listed below are representative of the knowledge, skill, and/or ability required. Reasonable accommodations may be made to enable individuals with disabilities to perform the essential functions.
Ability to review and understand plans, specs, and reports including site, grading, utility, foundation, details, structural, drawings, architectural, grading, federal, state and local regulations.

Education and/or Experience
Preferred Bachelor's degree from four-year college or university; or one to four years related experience and/or training with HS Diploma or GED; or equivalent combination of education and experience.
Experience with inspection of compacted fills, footings, ground improvement, deep foundations, retaining walls, utilities, asphalt, concrete, sitework elements.

Certificates, Licenses, Registrations
40-hour OSHA HAZWOPER certification
ACI/NICET/NJ DCA Special Inspector and Nuclear Densometer certification a plus
Valid Driver's License and possess reliable transportation to access job sites

Language Skills
Proficient in communicating both verbal and written in the English language. Ability to read and interpret documents such as safety rules, operating and maintenance instructions, and procedure manuals. Ability to write reports, business correspondence, and procedure manuals. Ability to effectively present information and respond to questions from groups of managers, clients, customers, and the general public.

Mathematical Skills
Ability to calculate figures and amounts such as slopes, proportions, percentages, area, circumference, and volume. Ability to apply concepts of basic algebra and geometry.

Reasoning Ability
Ability to apply common sense understanding to carry out instructions furnished in written, oral, or diagram form. Ability to deal with problems involving several concrete variables in standardized situations.

Computer Skills
Proficient or familiarity with AutoCAD, NitroPro, MS Word, Excel, Adobe.

Tools/Equipment
Position requires ability to use tools such as a lump hammer, shovel, hand auger, Nuclear Density Gauge.

Physical Demands
The physical demands described here are representative of those that must be met by an employee to successfully perform the essential functions of this job. Reasonable accommodations may be made to enable individuals with disabilities to perform the essential functions.

While performing the duties of this Job, the employee is frequently required to stand; walk and sit. The employee must frequently lift and/or move up to 50+ pounds. The employee is frequently required to use hands or fingers to handle or feel objects, tools, or controls. Specific vision abilities required by this position include close vision, distance vision, and the ability to adjust focus. The noise level in the work environment is usually moderate to high.

Work Environment The work environment characteristics described here are representative of those an employee encounters while performing the essential functions of this job. Reasonable accommodations may be made to enable individuals with disabilities to perform the essential functions.

Approximately 100% of the work is conducted outdoors. Worker must be able to walk frequently on uneven hard and soft ground/terrain in all types of weather conditions to include cold, hot rain, snow, ice, etc. Employees working in the field may also be exposed to sun, wind, insects, plants, animals, etc. As a result, appropriate clothing for outdoor work, work boots, safety glasses, hard hat, safety vest is required while working in the field.
Option 1: Create a New Profile