Skip to content
Nexus Circular accelerates circularity so people and the environment thrive by leveraging technology that outperforms, operations that scale and people that deliver.
We have a viable solution today at full commercial scale. And we are on a trajectory to convert 20 billion pounds annually of hard-to-recycle plastics into circular materials by 2030 to support our global partners' sustainability commitments.
Advanced recycling. Accelerated. Learn more at www.nexuscircular.com
Mechanical Foreman
Job Title

Mechanical Foreman
Job ID

27711761
Location

Atlanta, GA 30336
Other Location
Description

Role Overview

The Mechanical Foreman is responsible for supporting leading projects at the construction site. The primary role is to ensure planning, laying out, installing, and wiring mechanical components are completed, as per project drawings, specifications and in accordance with applicable mechanical codes. This position will oversee the work and job performance on sites and will ensure ongoing attention to work-site safety, standards, and legislation are met.

This role reports to Nexus Circular's Construction Director.

Key Responsibilities:

Plan and layout wiring diagrams, conduit systems, and Mechanical equipment locations

Read and interpret drawings, blueprints, schematics, and code specifications to determine layout of mechanical equipment installations.

Inspect, supervise contractors, examine, replace, or repair piping, welding, equipment and other mechanical items.

Inspect mechanical equipment and components appropriately for welds, pressure tests, function and other items.

Maintain, repair, install and test all pumps, machines, piping and related systems.

Attend and as needed arrange and coordinate safety meetings.

Maintain a safe work environment by adhering to all company guidelines and OSHA safety requirements and also through reporting violations of policies, procedures, and guidelines to immediate supervisor.

Organize and maintain material lists.

Responsible for maintaining company tools.

Inspect jobs upon completion and ensure areas are clean.

Detect needed repairs on buildings, grounds, and equipment following established inspection procedures.

Minimum Requirements:

10+ years of experience in Mechanical installation

Experience in troubleshooting Mechanical equipment and systems.

Experience planning and carrying out Mechanical construction tasks in a team environment.

Working knowledge of Mechanical codes and regulations

Benefits:

Eligible to contribute to Company's Traditional 401(k) and Roth 401(k) upon hire with Company Contribution

Medical, Dental and Vision coverage at 100% for employee only levels.

Multiple comprehensive coverage levels for Medical, Dental, & Vision

Group Health & Wellness Program, plus special savings on retail items, travel, entertainment, and more through Insperity Works

Flexible Spending Accounts and Health Savings Accounts

Basic and AD&D Life Insurance

Voluntary benefits, including short-term and long-term disability insurance, accident, critical illness, and hospital confinement insurance.
Option 1: Create a New Profile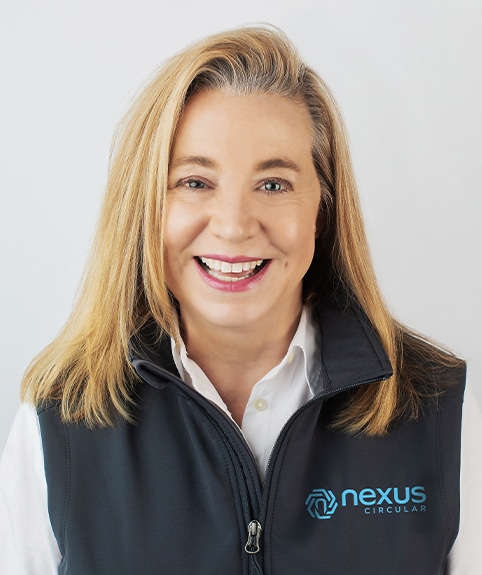 Jodie brings over 30 years of manufacturing leadership experience, having built and led 5 companies as CEO/President and 3 of those companies with an ESG focus.
Most recently, Jodie served as the CEO of GreenMantra Technologies, a privately-held early- stage advanced recycler of waste plastics to specialty waxes. Previously, she was President of Pinova, a PE-backed manufacturer of specialty chemicals from renewable resources.
Currently, she serves on the boards of NanoXplore (TSX) and Bartek Ingredients (PE backed) and is active with The National Association of Corporate Directors and The Women Corporate Directors.
Jodie earned degree in Mechanical Engineering from the University of Delaware and holds an MBA in Finance from West Chester University of Pennsylvania.